The Ride
While not everyone uses public transportation on a daily basis, the positive impacts of having it in our community are measurable far beyond just getting from Point A to Point B. Our animated commercial for TheRide focused on these important effects.
Custom Music Reel
All of our custom music, on one beautiful reel. Listen to all the awesome music we make.
The Detroit Red Wings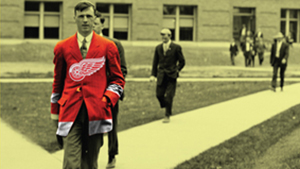 To build a self-sustaining culture around Detroit hockey while simultaneously bringing a younger audience to the Joe Louis Arena, Quack! developed a marketing program and new products to attract new fans without alienating the current bread and butter.